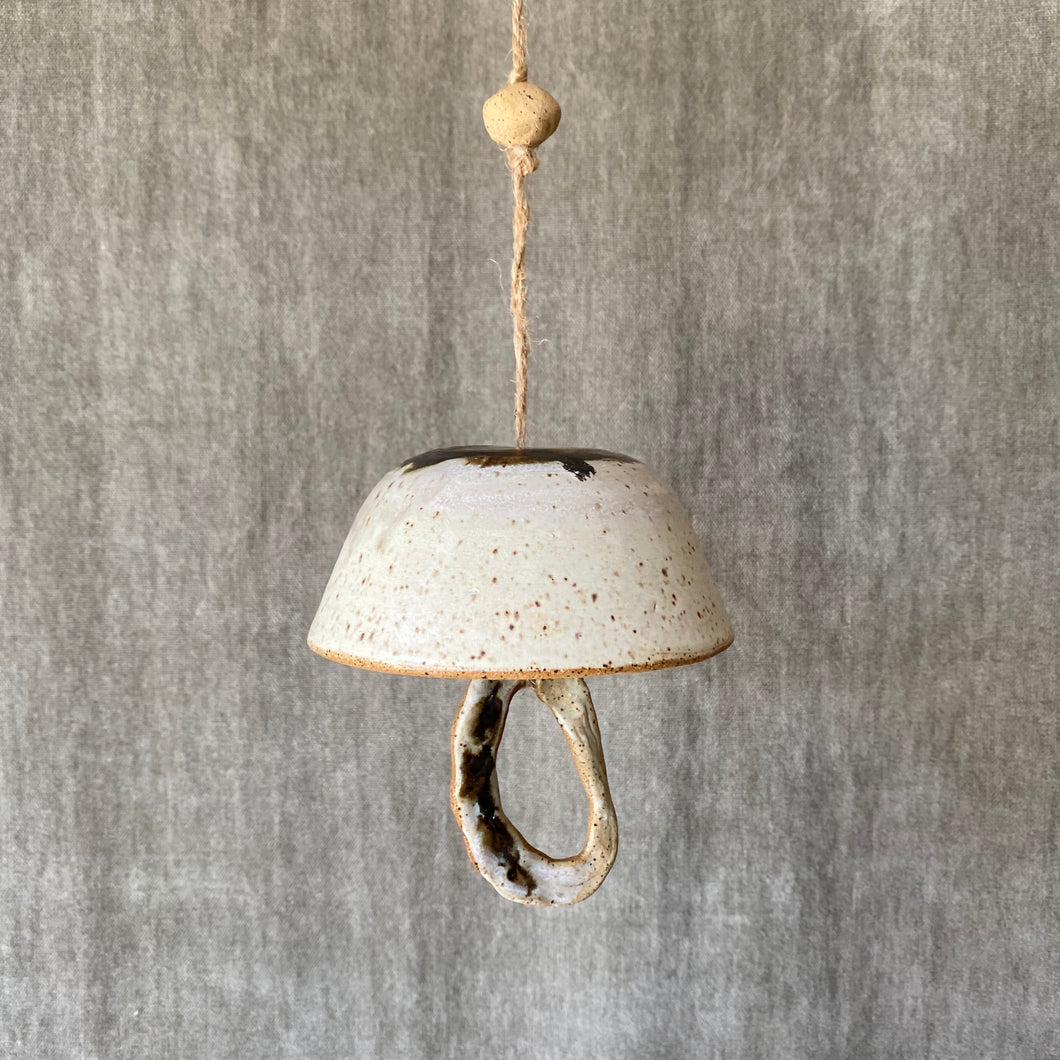 Borealis Wind Chime Medium
Regular price $95.00 $70.00 Sale
This chime is crafted with a speckled brown stoneware clay and glazed in a combo of beige, pinks and bronzes. Each surface varies based on how the glaze drips. Indoor or outdoor use. Please bring indoors during extreme cold temperatures. 
Due to the handmade nature of my artwork each chime will vary slightly. Approximate measurements: 
Medium: 25 inches in length. Bell: 3 inches tall x 4 inches wide. 
Made in United States of America